Swipe to the right
The Best Eurovision Costumes!
Last Saturday saw Sweden win the Eurovision Song Contest with Måns Zelmerlöw performing the song that clinched it for them. We got to see the usual circus of fun, cheese and craziness from the arena in Vienna, Austria - and the show did not disappoint (because, let's be honest, we don't really tune in for the stunnning musical performances)!
In keeping with that spirit we are going to look at some of the best and most interesting costumes ever seen at this incredible event! This year didn't disappoint in that respect, with fantastical costume choices from some countries - including us! Take a look below...
But enough about this year! Let's take a look at the best of years gone by...
Eric Papilaya - 2007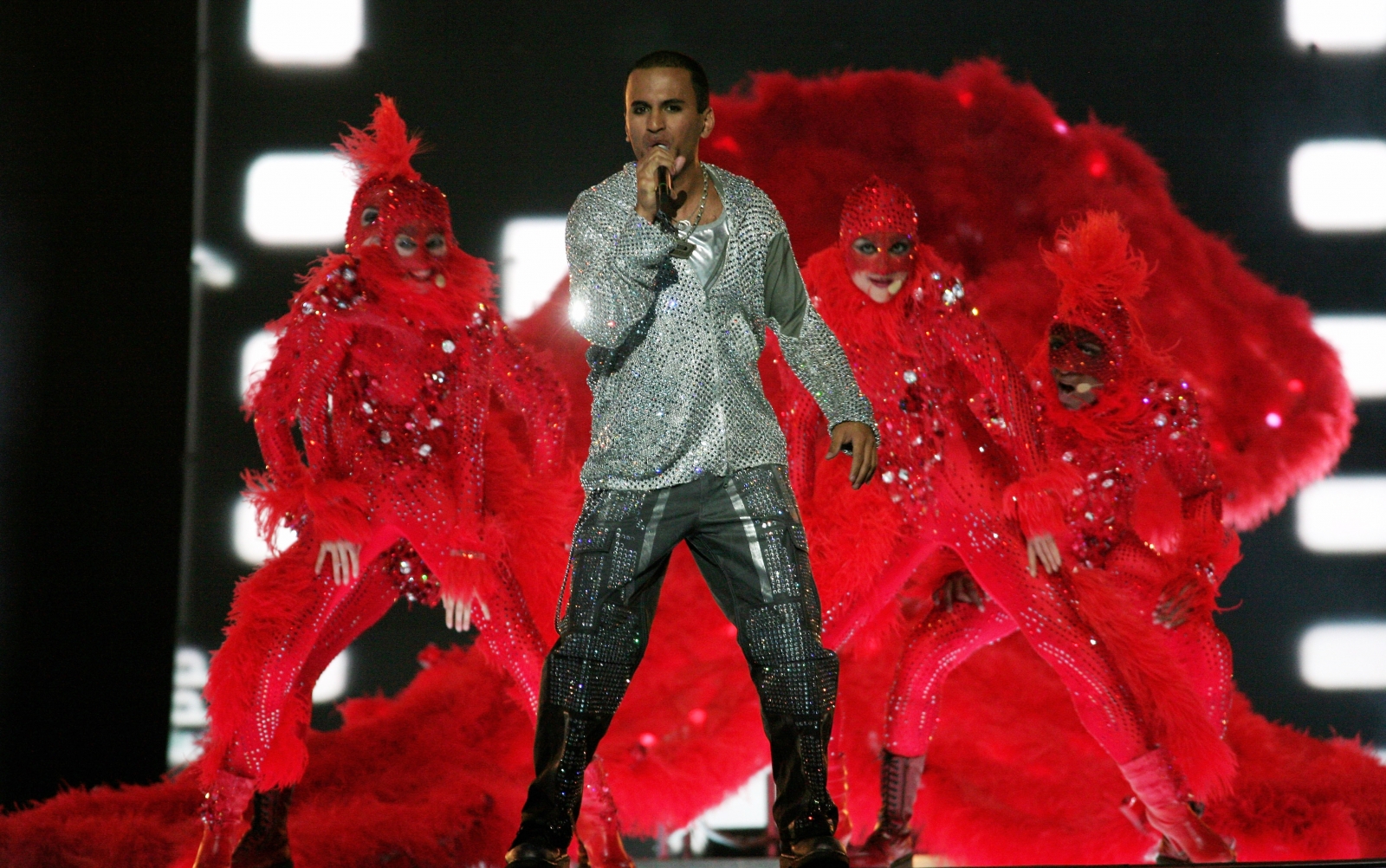 With this Austrian act it wasn't even Mr Papilaya's costume that stood out the most - even though it was pretty eye-catching! It's the performers circling around him in Vivian Westwood designed, flowing red gowns that really caught the attention. It was all for a good cause as well - the act aiming to increase awareness in HIV.
Lordi - 2006
A very different look to what we are used to at Eurovision, but it didn't do Lordi any harm as the Finish act went on to win! It became the first time that a hard rock act had take the coverted title. The costumes showed them as zombie / orc-like creatures with rotting flesh and body armour. Hmm...interesting.
AySel & Arash - 2009
This bizarre cyborg leg stocking was sported by Azerbaijan's entry in 2009 - and placed 3rd that year. A fantastic silver and gold design along with similar items around her wrists were definetely unusual - and even the backing dancers were getting in on the act!
Jedward - 2012
God. Bless. Jedward. These guys just make me chuckle every time I see them - and they haven't even got their trademark crazy quiffs this year! These barmy onesies look like a cross between a knight's armour and some bad homemade transformers costume!
ABBA - 1974
The original and best. Probably the biggest band to come out of the Eurovision phenomenon, ABBA really set some interesting fashion trends in the 70's.
Conchita Wurst - 2014
Last years winner Conchita hailed from Austria and wow'ed the audience not only with her beautiful long flowing dress but also her rather striking facial hair. The full beard and long locks made her instantly recognisable and became an instant sensation after her winning performance last year.
So what do you think? What was your favourite costume in Eurovision history?
Thanks
Chris J
Alterego Fancydress
Enjoy this post? Follow our blog for more ideas and coverage of fancy dress events. And please join our Social Media family on Facebook & Twitter. Check out our pinterest page for more costume inspiration.